Servicing Bradenton and Sarasota, Florida
Steamatic Air Duct Cleaning 
Breathe Easy After Our Air Duct Cleaning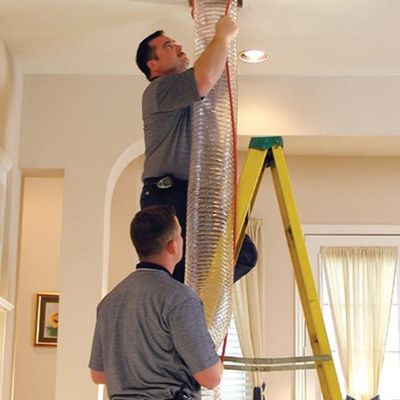 An HVAC system is the heart of your home or business, providing climate control for the comfort of your family, employees, and guests.
But the same dirt, pollen, and contaminants deposited in your carpet can also be collected in and circulated by the air duct system.
Steamatic uses the source removal method of cleaning to eliminate built-up deposits from your ducting and HVAC units.
Removing contaminants from your coils, plenums, and exchanges improves the airflow, making your system run more efficiently and reducing utility costs.
Steamatic professionals assess your system to recommend a cleaning protocol based on your individual needs, and once the initial problems are addressed, we can assist you with a scheduled maintenance program.
For your FREE estimate, call us today at 941-909-3914.