Professional Carpet Cleaning Services in Sarasota and Bradenton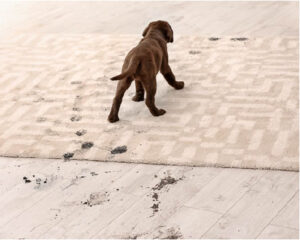 Dirty carpets are an inevitable nightmare. Dirt, dander, and stains develop over time that can affect your respiratory system, particularly if you have allergies or pets. However, by investing in professional carpet cleaning services, you can restore your floors, rugs, or upholstery back to their former glory. For example, a dentist is to teeth, what Steamatic is to carpet. Would you let your teeth become dilapidated and foul? Probably not. You need a deep clean allow you to maintain your carpet and rugs into the future.  Clean carpets and upholstery offer that luxurious feel that you have been missing. Take back your comfort and sanitation by investing to have your carpets professionally cleaned by Steamatic Carpet Cleaning.
Residential Carpet Cleaning
You need home carpet cleaners that handle tough stains and routine maintenance cleaning with ease. Without the revolutionary techniques of Steamatic many companies cannot compete. We provide premium services punctually, at affordable prices.
Commercial Carpet Cleaning
Having a clean business is imperative to maintaining smooth operation since sanitation is a necessary aspect of employee health. Our expert team of carpet cleaners available anytime to remedy all your offices' carpet cleaning needs.
Furniture Upholstery Cleaning in Sarasota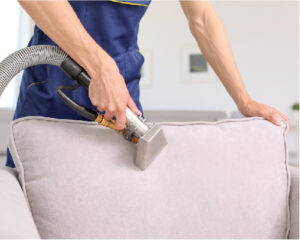 To guarantee a healthy environment, upholstery and furniture should be cleaned approximately three times a year. Premium upholstery and furniture cleaning removes dirt, dander, odor, stains, and other allergens. For some families this is imperative due to asthma. An asthmatic person or pet will immediately feel the respiratory results of cleaning upholstery. That goes without saying, the aesthetic of having your furniture cleaned is gorgeous.
Steamatic Carpet Cleaning's proprietary technique is designed to effectively neutralize all irritants. We take your health seriously. Furthermore, we can restore your furniture to its beautiful, original form.
Bradenton Grout and Tile Cleaning
Realistically, without the proper equipment, any effort on cleaning your tile will leave you exhausted with little results. To make tile and grout look fantastic you need our comprehensive restoration service. It can be nearly impossible to remove the dirt and grime from tile and grout. Fortunately, Steamatic Carpet Cleaning has the expertise to restore your tile to its installation finish. You will be thrilled with the clean shine your tile has that you thought was long lost. We clean tile and grout systematically. We also recommend our happy clients schedule to have it cleaned bi-annually, rather than do it themselves.
Rug Cleaning and Odor Removal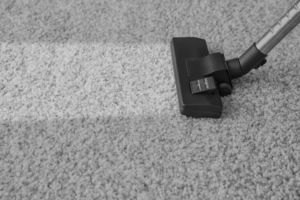 Rugs, whether oriental, area or ornamental, can succumb to the same drawbacks as any other carpet. They are excellent for making your space beautiful and can help protect the floors beneath. However, they need to be maintained to not cause issues for allergies, or aesthetics.
Particularly, rugs that occupy areas of heavy traffic (such as your front door) will allow dirt, mud, and bacteria to have a comfortable home. Steamatic Carpet Cleaning can handle rugs of any shape, size, or material with the utmost care.
We use natural processes and refined cleaning techniques instead of any harsh chemical treatments. We want you to feel the excitement of seeing your rugs brought back to life, so we give you our good as new guarantee.
Steam Cleaning Service in Bradenton and Sarasota
Some companies will use soap and other detergents, which are effective, however they can leave a strong odor and too much moisture for those who are sensitive. Our steam cleaning utilizes exclusively water and heat to clean carpets to the base. The result is a freshly dried, odorless, luxurious feel, that is the result of removing all allergens, bacteria, sediment, and stains from beneath your feet.
After your carpets are steam-cleaned, there is no need to worry about any risk of damage, odor or ineffectiveness. We only deploy the most professional and adept cleaners to handle your carpet cleaning service needs.
Air Duct Cleaning Sarasota
Dirty air ducts can pose many hazards to home or business owners. The dust and dirt within your ductwork cause a host of respiratory issues due to mold spores, dust, and dirt being circulated through your property. It can affect your sinuses and lungs negatively, as well as pose fire hazards. By efficiently cleaning the ductwork, Steamatic Carpet Cleaning can entirely combat dust and mildew.
Furthermore, after the cleaning, your duct work will be bacteria, mildew, and allergen free for 4-8 months. If you want to breath easier, give Steamatic a call.
24-Hour Emergency Water Damage Restoration Bradenton
Water damage can be a critical situation which displaces families from their homes. As local Floridians, we know how much this threat increases during hurricane season. As a result, Steamatic Carpet Cleaning has decided to offer 24-hour, emergency water damage services.
We can diagnose, clean, and dry any afflicted area. Furthermore, we can address water damage done to rugs, drapes, or furniture.